"Before starting Skinn Cosmetics, I worked for twenty years with the largest cosmetic houses in the world. I found myself constantly frustrated with the way they did business. Unfortunately, the big cosmetic companies never seem to care about making quality products that actually help the consumer. Their "formula" was always the same: make a cheap product, put it in a fancy jar with a nice box and charge as much as possible. After learning that I was never going to change how those big companies do business from within, I realized I needed to change the nature of the very industry in which they operate."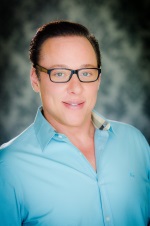 As an industry veteran, Dimitri learned that the majority of the money at the big cosmetics houses is not spent on the product. In fact, it seems to go everywhere but the product: ad campaigns, department store counter space, Park Avenue offices, and most of all, packaging. Believe it or not, most companies spend more money on the container and fancy boxes than on the formulations inside. At Skinn, we focus on what goes into the jar and how it will make you look, not how the jar looks.Skinn Cosmetics incorporates the time-honored methods of mothers and grandmothers who made their own soaps, creams and masks at home using pure, natural ingredients. These classic traditions combined with the most advanced technology and delivery systems available differentiate Skinn from all other cosmetic brands. Skinn treatments and color cosmetics are famously full of actives, yet devoid of unnecessary water, fillers, or excess packaging. To ensure the highest quality possible, Skinn built its own production facility at the company's Southern California headquarters.
Meet Dimitri James
Today, Skinn is a top selling international brand on EVINE Live (USA), The Shopping Channel (Canada) and Television Shopping Network (Australia) and is expanding into new international territories each year. Skinn Cosmetics are available only through www.skinn.com, live televised home shopping, and exclusive, privately owned spas throughout North America. This careful distribution strategy has allowed us to reach the maximum amount of people, while keeping overhead very low. We don't have expensive retail shops or New York office suites; you won't see costly magazine or prime time TV ads. What we do have are some of the finest skincare and cosmetics ever made.Our company motto is "what counts is inside". Nothing is more important to us than bringing you intelligent, inspired, and innovative skincare. Try our groundbreaking products—we're confident you'll see the difference in your skin.